---
First around the World Board Game
---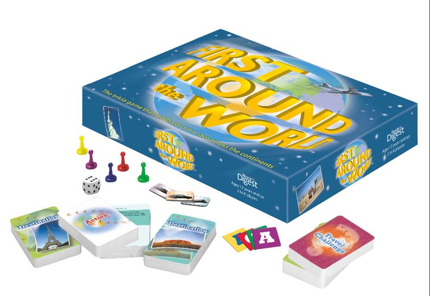 A great game for enhancing your knowledge of people and places, culture and nature, politics and sport, and more! From youngsters with limited knowledge to older die-hard travel buffs, everyone will find this game enjoyable, fun and rewarding. $39.90


Large game board • 420 Destination cards

72 Travel Challenge cards • 1 dice

12 Action cards • 84 Tickets

6 x coloured playing pieces

6 x 3 Answer cards.



---
Globes Specials for October (until October 31, 2014 or while stocks last)
---


Franklin Globe
SPECIAL - $149





Explorer Globe
SPECIAL - $149





Geographer Globe
SOLD OUT


---
---
Garmin eTrex 20

Special: $359




Freshmap Topomapping preloaded
barometer
waterproof - 1m
2 AA batteries



Garmin eTrex 30

Special: $469




Freshmap Topomapping preloaded
barometer/compass
waterproof - 1m
2 AA batteries



---
Suunto Special
Core Regular Black
Special: $349
compass
barometer
altimeter
waterproof - 30m
user replaceable battery
usually $399
Core Blue Crush
Special: $349
compass
barometer
altimeter
waterproof - 30m
user replaceable battery
usually $649
Core Red Crush
Special: $349
compass
barometer
altimeter
waterproof - 30m
user replaceable battery
usually $469
Red Crush SOLD
Click here to visit us on Facebook: