---
Epix


Garmin epix is a high-resolution, colour, touchscreen mapping GPS watch with worldwide, shaded relief basemap and 1-year BirdsEye Satellite Imagery subscription.

Price: $925 or $995 with mapping


vivoactive


The Vivoactive is the ultra-thin GPS smartwatch with built-in Garmin sports apps that you can wear every day.


Price: $365 or $415
---
Forerunner 920XT


Forerunner 920XT is the pinnacle of multi-sport watches. Its colour display, flexible bands and watch mode mean you can wear it all day. The tracking feature measures your steps, sleep and calories.

Price: $695 or $745


Forerunner 620


Forerunner 620 features recovery advisor, race predictor and VO2 max estimate. It will show your cadence, ground contact time and vertical oscillation.

Price: $495 or $545
---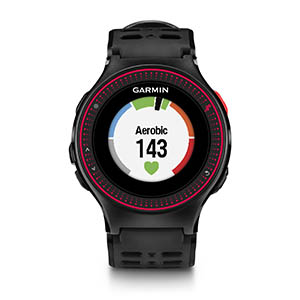 Forerunner 225

Forerunner 225 has a built-in sensor using Mio Heart Rate Technology that measures heart rate at the wrist. Its colour interface shows your zone and beats per minute.
Price: $415

Forerunner 220

Forerunner 220 provides the feedback you need to guide your training. You can even get post-run encouragement because of its real-time live tracking and social media sharing.
Price: $395 or $445
---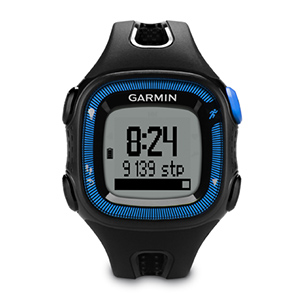 Forerunner 15

Forerunner 15 captures essential stats from your run like time, distance and pace. It counts your steps and the calories you burn all day.
Price: $225 / $265

Forerunner 10

Forerunner 10 is a GPS running watch that tracks your distance, speed/pace and calories. It also identifies your personal records and provides motivation.
Price: $195
---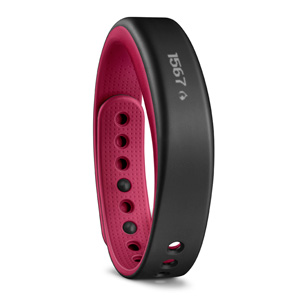 VivoSmart

vívosmart features a sleek, invisible display that comes to life when you get a notification or when you give the band a tap.
Price: $175 / $205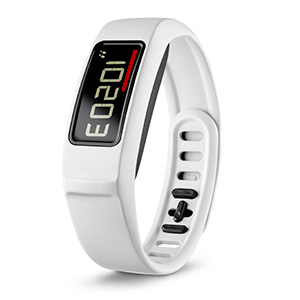 VivoFit2

It's the only activity tracker with a 1+ year battery life and backlit display. It even reminds you to stay active throughout your day
Price: $155 / $185
---
Swim


Stop counting laps. Let Garmin do the maths with Garmin Swim.

It's the swimming watch designed for pool use that tracks your distance, pace, stroke count.

Price: $215
---
Edge 1000


Edge 1000 has bike-specific navigation & mapping capabilities. Paired with your smartphone for live tracking, incoming call and texts.

Price: $795 / $895

Edge 810/HC


The touchscreen Edge 810 is designed for the cyclist who wants it all — navigation and advanced training capabilities in 1 device.

Price: $595 or $795
---
Edge 510 / HC


The touchscreen Edge 510 is designed for the competitive cyclist who seeks the most accurate and comprehensive ride data.

Price: $445 or $545

Edge 200


The Edge 200 GPS-enabled bike computer tracks your time, distance, speed and the path you travelled. Edge 200 is easy to use and there's no setup required.

Price: $195
---
---
GPS Mapping
There are 3 types of mapping:
1. City Navigator
2. Topographic mapping
3. Bluecharts (marine)



High Spec Watches
Download an
High Spec Watch
comparison

(Requires Acrobat Reader)
Forerunner
Download a
Forerunner
series comparison.
(Requires Acrobat Reader)

Garmin vivo models
Download a
Vivo-
series comparison.
(Requires Acrobat Reader)

Edge Comparison
Download an
Edge
series comparison.
(Requires Acrobat Reader)




GPS FAQ
All you ever wanted to know about GPS.

GPS Accuracy
The accuracy of a position determined with GPS depends on the type of receiver.

Most hand-held GPS units have about 8-15 metre accuracy.

When the system was created, timing errors were inserted into GPS transmissions to limit the accuracy of non-military GPS receivers to about 100 metres.

This part of GPS operations, called Selective Availability, was eliminated in October 2000.